Uncategorized
9 Comments »
I'm having a really bad morning.  Can you please come back? I went to sleep crying, what little bit I slept, and I woke up crying.  The house is so empty…even with the other dogs.  Your absence is deafening.  I have spent the last year and a half taking care of you.  Now I have all these supplements and pills and homeopathic vials of remedies and I just stare at them and can't throw them away.  I start to make your baked chicken and veggies and then stop.  I leave the house and leave the tv on because I always left it on for you, even though I never saw you watch it.  When I'm out, I don't want to come home, so I can pretend a little longer that you're there.  I drive around with your collar, even though you seldom wore it.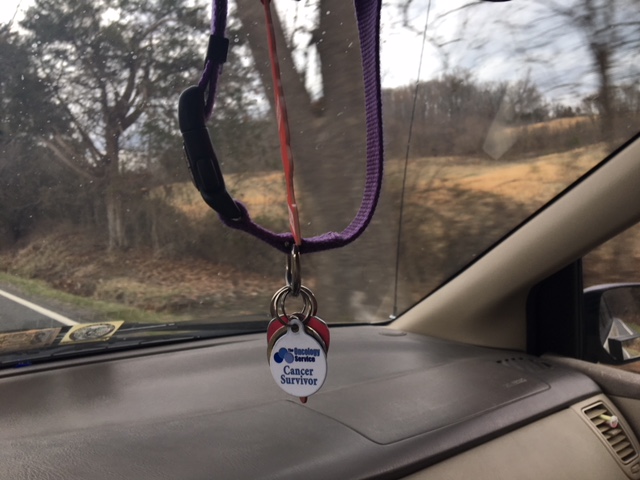 If we could just sit together and I could put my arm around your strong shoulders for a few minutes, I might be able to get through this rainy day.  You should see me doing all these things to try and survive.  One of this week's projects is filling the many potholes on our gravel lane.  You should see me, crying and lugging these heavy bags of gravel around.  I didn't even realize until today the symbolism of what I was doing.  I cried even more, realizing that Lowe's doesn't sell enough bags of stuff to fill the huge hole that I have in me right now.
I miss our cuddles in the morning.  I'd stop, and then you'd nudge me to keep touching you.  First with both legs, and then with the one after you got sick.  And that tail never stopped wagging.
I wouldn't have you back here sick, but healthy and whole.  We could have the best day, hiking in the woods if the rain stopped, or just curled up watching a movie.  We could do all things we used to do.  I'd even let you chase the deer and pee on the bushes.  Anything.
I love you.