Uncategorized
July 14th, 2017
The little bud had a good day today – woke up with a waggy tail and is returning to his fantastic self.  We're starting to taper the Tramadol and I'm sure that's a factor.  He's still sore when he moves around on the soft bed, so he's sleeping on the floor beside us for a few more days.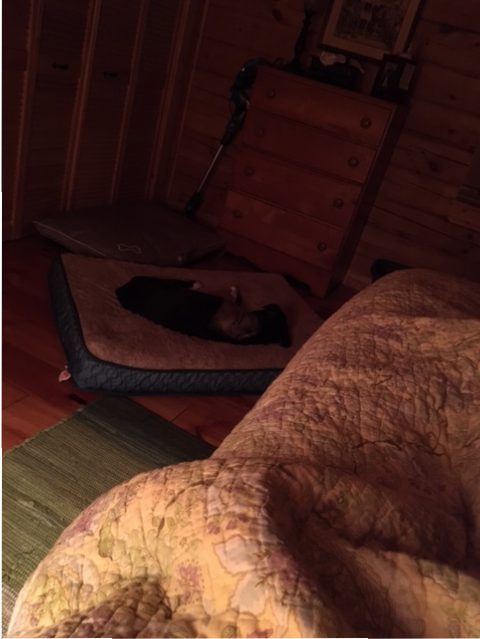 He did get a new orthopedic bed today, which he seems to like. He also reminded me today that pathology reports aren't everything, and sometimes you just need to work on your foot.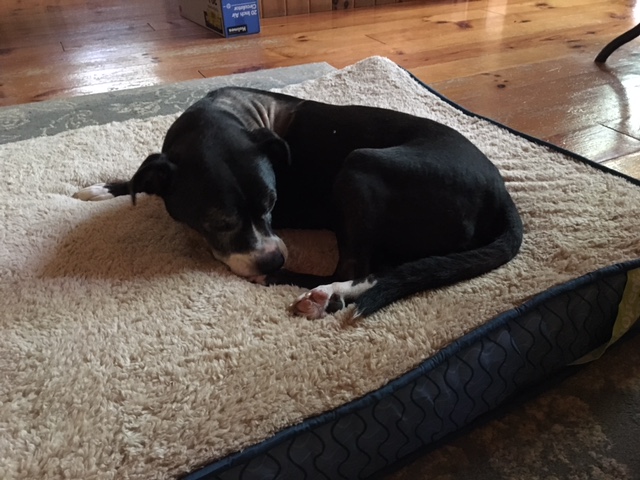 This is Zato's buddy Tinkerbell.  Tink is fighting her own cancer battle at the moment (mast cell tumors).  I'm talking to Dr. Loops in the morning about her, too.  She's such a sweetheart.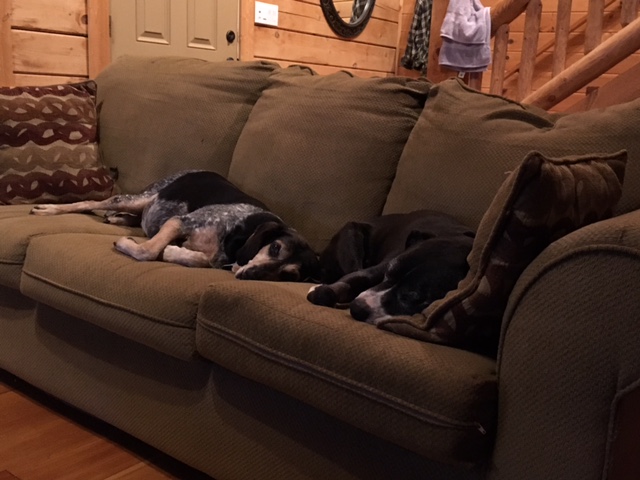 And this is our other hound girl, Boodie.  She's a total ding dong and I love her to pieces.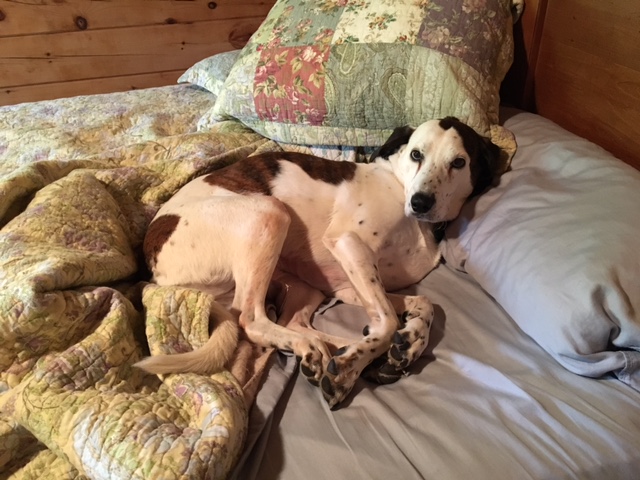 And you've seen this girl before, Cadpig!  There are two things that mean the world to the Pig:  Zato and her tennis ball.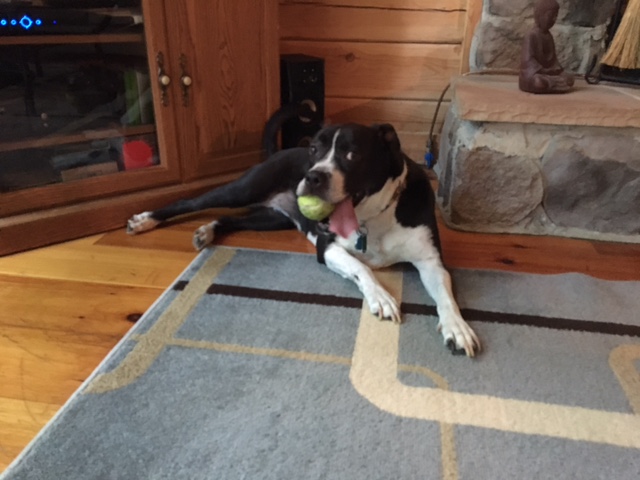 Thank you all again for your support, as you've helped us so much, and by keeping us halfway sane through all of this, it really helps everyone in the house!
I hope all creatures – 2, 3, and 4 legged, have a peaceful night.
7 Responses to "Nothing in particular, just happy! Some pictures…"
Leave a Reply
You must be logged in to post a comment.